Premier Sump Pump Repair in Grayslake
Water Tight Plumbing & Sewer is a family-owned and operated business with over 25 years of experience in all things plumbing, including sump pump repair. Our licensed plumbers pride themselves on providing long-term solutions that suit your specific needs, and are eager and ready to help you with all of your sump pump repairs in Grayslake.
Need a new sump pump? Along with sump pump repairs and maintenance, we also offer sump pump installation! We'd be happy to discuss sump pump options and give you an affordable quote on your sump pump repair or installation in Grayslake!
Sump Pump Repair Service Designed For You
Here at Water Tight Water & Sewer, we prioritize our customers. You can trust our professional plumbers to arrive on time, respect your home or job site, and always complete the job correctly and efficiently without cutting corners. We will provide up-front pricing on your sump pump repair that won't break the bank. If you are interested in a quote for your sump pump repair in Grayslake or need emergency services, call us today!
★★★★★
Five Star Plumbing in Grayslake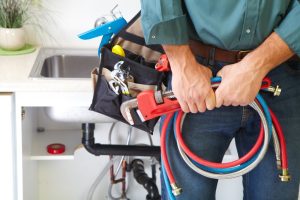 Emergency Sump Pump Repair in Grayslake
Our licensed plumbers are available 24/7 for all of your emergency sump pump repairs and replacements. Call us at 847-548-1881 for quick and effective sump pump repairs in Grayslake. Our team of local plumbers can solve your residential sump pump problems in no time! And make sure to follow us on our Facebook page to keep up with all things Water Tight Plumbing & Sewer!
"Don't Hesitate! Call For Your Sump Pump Repair in Grayslake."
Trusted Plumbing & Water Heater Repair
Don't hesitate to contact us for an estimate on water heater installation, maintenance, or repair. As your 24/7 Plumber, we'll get back to you as soon as possible. Call 847-623-6810 for emergency services.