24/7 Plumbing & Sewer Services in Waukegan, IL
For over 25 years, Water Tight Plumbing & Sewer has served Waukegan homeowners & businesses with first-rate plumbing services. We know how important working plumbing is to everyday life and our licensed plumbers work diligently to provide quality services our clients can depend on, no matter the time of day or year. If you have a plumbing or sewer emergency in Waukegan, IL, call us at 847-623-6810 for immediate service. Interested in scheduling plumbing installation or repair? Time to have your sewer lines inspected? Schedule an appointment with us at a time that's convenient for you!

Local Plumbing Services
When it comes to plumbing, there is no project too small or large for Water Tight. We are proud to serve homeowners & businesses, solving plumbing problems efficiently & effectively so that our clients can get back to their normal routines.
Whether your toilet won't stop running, you've noticed a leak under the kitchen sink, the shower drain is clogged and you're sick of dealing with standing water, the hot water goes out, or you need a new sump pump installed; we can help you with these common plumbing problems and much more.

Waukegan Plumbing Contractors
Our local plumbers are an excellent choice when you're looking to subcontract plumbing installations for new construction or plumbing updates for remodels.
When Water Tight is on your job site, you can trust that our plumber will work diligently to get the job completed as quickly as possible without cutting corners on quality, and more importantly, without getting in the way of your team. Give us a call to discuss the details of your project and get a quote for any plumbing or sewer work you need.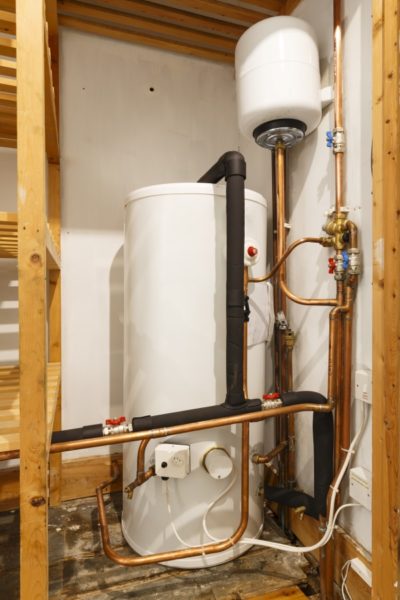 Water Heaters
For many homeowners, their water heater is of little concern until it stops working. If your hot water goes out and the fix is more complicated than relighting the pilot, call our Waukegan plumbers for prompt repair services. Our local professional will respond quickly to your needs.
Sump Pumps
Whether you need a new sump pump installed in your basement or the one you already have is acting up, Water Tight can help. We know the damage that can occur when your sump pump fails to prevent flooding. Keep it in working order with sump pump maintenance and repair from Water Tight.
Residential
Home plumbing problems range from annoying to serious. We can help you with problems ranging from small fixes (like a clogged toilet or leaky faucet) and larger projects like water heater replacement and shower installation. Give us a call today to discuss your residential plumbing needs!
Commercial
A properly working bathroom is more than necessary to keep your employees and customers happy & comfortable. Commercial properties also require more complex plumbing systems to handle higher volumes of use. We have the expertise to solve commercial plumbing problems of all sizes.
Don't hesitate to call us for a service quote or to discuss your plumbing problems and how we can help.
Sewer Rodding & Repair
Your sewer is vital to the function of your plumbing and the comfort of your home or business. Make Water Tight your first choice for Sewer Services in Waukegan, IL. We can help you with:
Sewer Repair
Sewer Inspection
Sewer Rodding
Sewer Cleanout Installation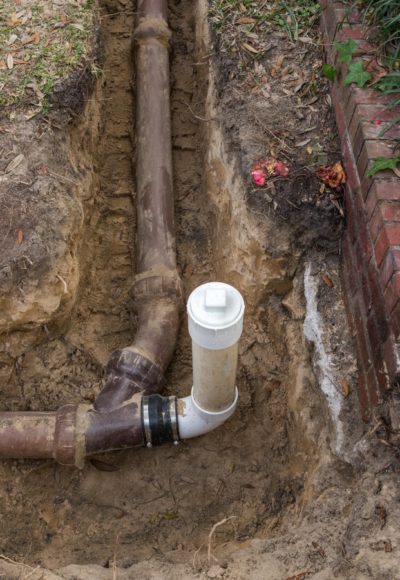 Your sewer lines should be cleaned every 1.5 – 2 years to keep them free of clogs and working efficiently. If you notice signs of a clog in your main sewer line (like drains moving too slowly, bad smells, or gurgling coming from the drains), you should schedule sewer inspection & rodding immediately. Otherwise, you risk a sewer backup; and that is a mess you won't forget easily.
Our Waukegan Plumbers have the experience and resources necessary to replace sewer line piping that has cracked or collapsed and to remove sewer line blockages caused by tree roots or grease buildups. Sewer leaks & clogs can cause landscape & home damage if not fixed promptly. Call us today for sewer inspection & repair.
Another area we excel is sewer cleanouts. Sewer cleanouts provide fast and easy access to sewer lines for inspections, rodding, and repairs; this is especially beneficial when you have frequent sewer problems. Properly installed cleanouts will reduce the labor and costs of sewer cleaning & repair. Let's discuss your options – call us.
Schedule sewer service with us today!
Plumbing Jobs Completed in Your Area
Plumbing Problems? We've Got You Covered!
Don't hesitate to contact us for an estimate on plumbing installation or repair. We'll get back to you as soon as possible. Call 847-623-6810 for emergency plumbing help.