24-Hour Plumbing Services in Libertyville, IL
Water Tight Plumbing & Sewer offers 24-hour plumbing services in Libertyville, IL. When you need plumbing help – day or night – you can count on our licensed plumbers for a prompt response and effective repair solutions. We pride ourselves on 100% customer satisfaction on every job; whether we're installing new plumbing fixtures, unclogging a shower drain, or fixing a leaky faucet. Call us at 847-362-3699 to speak with our Libertyville plumber and to schedule service for your home or business.  
For over 20 years, Water Tight has been a reputable choice for plumbing in Libertyville and the surrounding areas in Lake County, IL . You can depend on Water Tight for plumbing services including:
Plumbing Installs
If you're working on a remodel or new construction project in NE Illinois and need a sub-contractor for plumbing work, Water Tight is an excellent choice. Our experience & dedication to quality ensures new plumbing installations meet the highest standards for safety & efficiency.

Plumbing Repairs
Our local plumbers help homeowners & businesses in Libertyville with their plumbing repair needs. If you have a water heater problem, clogged drain, leaky faucet, broken garbage disposal, malfunctioning sump pump, or any other plumbing issue; count on Water Tight for superior repair services.

Emergencies
When you have a plumbing emergency, call on Water Tight. We're available 24/7 because we know plumbing emergencies don't happen when it's scheduled or convenient. If you're ankle-deep in water, can't get your toilet unclogged and have guests coming over, or you fear a sewer backup; count on Water Tight!

Sump Pumps
Many homes, especially older ones, rely on sump pumps to prevent flooding in their basements during the rainy seasons. If you notice problems with your sump pump, like it not turning on when needed, we can provide sump pump repair. We can help when you need a new sump pump installed too.

Water Heaters
No one likes a cold shower. If your water heater's pilot light is on but you have no water, give us a call. If you can't get the pilot to light, call us. We'll examine your water heater, diagnose the problem, and complete repairs quickly. If water heater replacement is necessary, we can handle that too.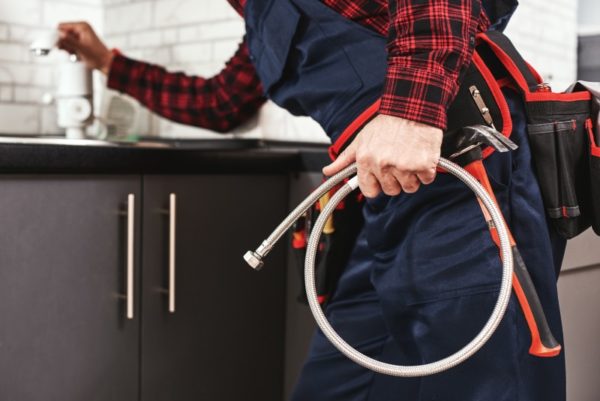 Libertyville Sewer Repair Services
When it comes to your plumbing, one of the most essential systems to maintain is your sewer. Our licensed professionals are adept in sewer repair & maintenance services, including but not limited to:
Sewer Inspection
We use state-of-the-art cameras to thoroughly inspect your sewer line and pinpoint the cause & location of any blockage or damage.
Sewer Rodding
You should have your sewer rodded every 1.5 – 2 years. Sewer rodding cleans out any clogs in your line and keeps your sewer working as intended.
Cleanout Installation
Sewer cleanouts provide easy access to your sewer lines for cleaning and repairs. If your sewer is prone to clogs, give us a call to discuss your options for cleanout installation.
Neglecting the maintenance & repair of your sewer lines can lead to a sewer backup. That is a mess no homeowner or business wants to deal with. If you experience a sewer backup, call our local plumbers for immediate help.
Plumbing Problems? We've Got You Covered!
Don't hesitate to contact us for an estimate on plumbing installation or repair. We'll get back to you as soon as possible. Call 847-623-6810 for emergency plumbing help.