Trusted Sewer Rodding in Lake Forest
Are you facing persistent clogs or blockages in your sewer lines, pipes, or drains and are seeking a reliable company for your sewer rodding in Lake Forest? Water Tight Plumbing & Sewer stands as the top choice for all your sewer rodding needs. As a trusted family-owned business with over 25 years of dedicated service in the Lake Forest area, we understand the needs of the community and are committed to addressing any sewer or plumbing concerns you may have.
Our team of local plumbing experts ensures courteous service, aiming for 100 percent client satisfaction on every job, no matter its size. With extensive experience in the plumbing industry, we possess the expertise and resources necessary to assist you with a wide range of sewer repair and plumbing issues.
Our licensed experts are well-equipped to handle sewer rodding – a highly effective method for cleaning and unclogging sewer lines, pipes, and drains. In addition to sewer rodding in Lake Forest, we offer comprehensive sewer repair services, including sewer line piping replacement for pipes that have collapsed, cracked, or leaked, as well as addressing sewer blockages caused by grease buildup, foreign objects, or tree roots.
Whether you require sewer rodding in Lake Forest or find yourself in a plumbing emergency, Water Tight Plumbing & Sewer is at your service 24/7. Reach out to us today for more information and experience reliable, professional assistance for all your sewer and plumbing needs! 
Choose Water Tight for services including: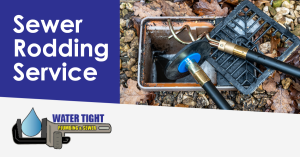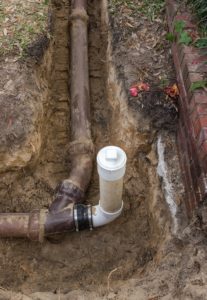 Urgent Plumbing Assistance At Your Service
Facing a plumbing emergency or requiring swift sewer rodding in Lake Forest? Don't hesitate to reach out to us at 847-623-6810! Our lines are open 24/7, ready to respond to your call at any hour, day or night! A licensed professional from Water Tight Plumbing & Sewer will quickly address your sewer rodding needs, working with speed and efficiency to regain control. Our priority is restoring your home or business to its normal functioning as fast as possible. For the latest updates and news from Water Tight Plumbing & Sewer, be sure to follow us on our Facebook page. Your plumbing solutions are just a call away!
Trusted Plumbing & Water Heater Repair
Don't hesitate to contact us for an estimate on water heater installation, maintenance, or repair. As your 24/7 Plumber, we'll get back to you as soon as possible. Call 847-623-6810 for emergency services.