24/7 Plumbing Services in Winthrop Harbor, IL
Water Tight Plumbing & Sewer has a licensed plumber in your area! When you need residential or commercial plumbing services in Winthrop Harbor, make Water Tight your first call. We offer prompt, professional service; especially in times of emergency.
Our courteous professionals understand that plumbing problems can be a nuisance; sometimes, they can even be a little embarrassing. We strive to make your plumbing experience quick and easy. If you've got a clogged toilet, clogged shower drain, leaky faucet, or any other issue; we're ready to help. With 25+ years of experience under our belts, we have the expertise and resources to resolve any plumbing problem, small or large. Have questions about cost? Ready to schedule an appointment? Need plumbing help right now? Call us at 847-746-6550.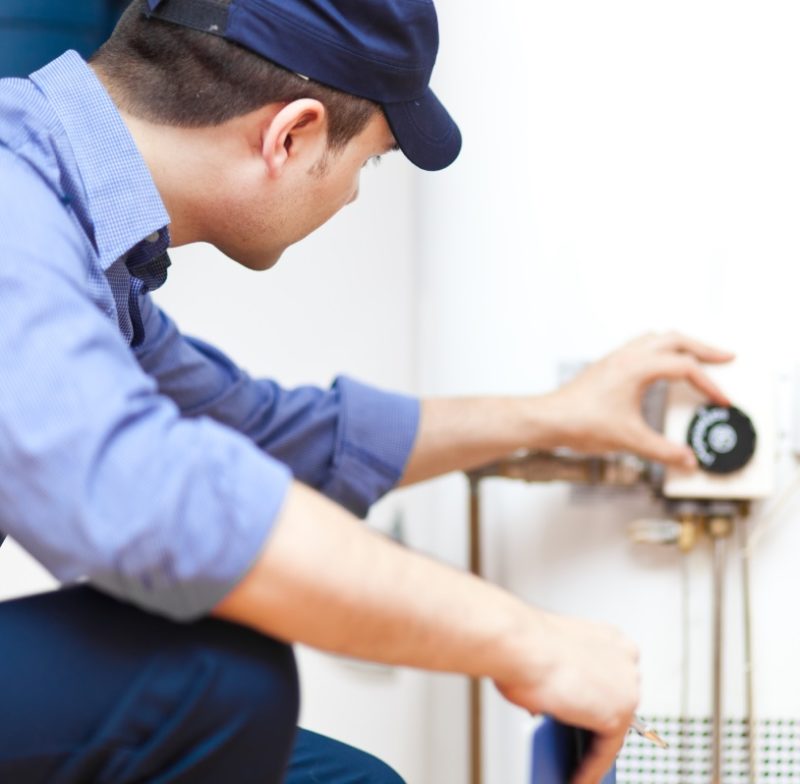 Licensed, Local Plumbing Contractors
When you need a local plumbing contractor in Winthrop Harbor, put your trust in Water Tight Plumbing & Sewer! Our plumbers have the skills to tackle jobs of all sizes. Whether you're looking to update or replace plumbing fixtures for a remodel, or you need a qualified professional to install plumbing systems in new construction; Water Tight is an excellent choice. We are happy to work with homeowners, general contractors, and business managers on all of their plumbing needs. Please don't hesitate to contact us if you're interested in learning more about our services or would like to get a job quoted.
Residential Services
Home plumbing systems are quite complex. There are the fixtures you see and use daily, like sinks, toilets, and faucets; and then all of the pipes and parts running behind the walls and ceilings of your home and underground. We can help you with all of it. Whether it's a problem with your sewer, a burst pipe, clogged drain, or endlessly running toilet, we've got you covered. Our residential services include toilet repair, sink replacement, water line repair, water heater installs, replacements, and repairs; gas line inspections and repairs, shower and tub installs, disposal repairs, dishwasher repair & maintenance, and much more. Contact us if you would like to get a replacement quote or need plumbing repairs.

Commercial Services
Beyond installing plumbing systems for new builds and remodels, we provide a large array of commercial plumbing services. Our licensed plumbers can help you with services related to kitchen sinks, mop sinks, bathroom sinks, faucets, toilets, urinals, drains (toilets, sinks, showers, floors), water heaters (gas, electric, tankless), water lines, gas lines, and more. Other services our team excels at include code violations, water service installs & repairs, dual check valves, water shut-off valves, RPZ valves, handicap accessible bathrooms, and more. We'd be happy to discuss your project and how what you can expect if Water Tight is on the job.
Sewer Inspection, Rodding & Repair Winthrop Harbor
Your sewer line plays a vital role in the function of your plumbing. Damaged piping or a blockage in the line could lead to disaster for your home or business. Avoid the mess, smell, and damage caused by a sewer backup by choosing Water Tight for annual sewer inspection & maintenance services in Winthrop Harbor, IL.
If you notice signs of a sewer problem, like clogged drains or decreased water pressure, you may have a blockage. Our state-of-the-art sewer inspection cameras will help us pinpoint the location and cause of your sewer problem and allow us to make repairs with the least amount of disturbance to your property. When it's time to have your sewer line cleaned, schedule sewer rodding with Water Tight. We'll carefully and thoroughly clean your system of any debris that could potentially cause a blockage. We also offer sewer cleanout installation services to make the maintenance & repair of your sewer line easier and more cost-effective. Give us a call to learn more about our sewer services.
Plumbing Jobs Completed in Winthrop Harbor
Trusted Plumbing & Water Heater Repair
Don't hesitate to contact us for an estimate on water heater installation, maintenance, or repair. As your 24/7 Plumber, we'll get back to you as soon as possible. Call 847-623-6810 for emergency services.