Local Plumbers Serving Homeowners & Businesses in Grandwood Park
Home remodels can be stressful, time consuming, and extremely pricey leaving Grandwood Park, Illinois homeowners looking for opportunities to save time and money. Opting for DIY project like installing plumbing yourself may seem like the answer, but in the end it can end up costing you significantly more. Before you try and complete a plumbing project by yourself, contact our team of professionals at Water Tight Plumbing and Sewer today to get a free estimate on all your plumbing needs!
Our team takes great pride in our ability to complete jobs in a timely manner. We know your life is already flipped upside down when doing any home projects so we don't want to take any extra time! We strive to be Grandwood Park's number one plumbing and sewer contact. If you are looking for more information or to quote a project, contact our office today at 847-746-6550.
Residential & commercial plumbing services

Plumbing installs for new construction & remodels

Sewer inspection, rodding, repair, & cleanout installation

24-hour emergency plumbing
If you have questions, would like a quote, or are ready to schedule an appointment, you can call us at 847-623-6810 or contact us online.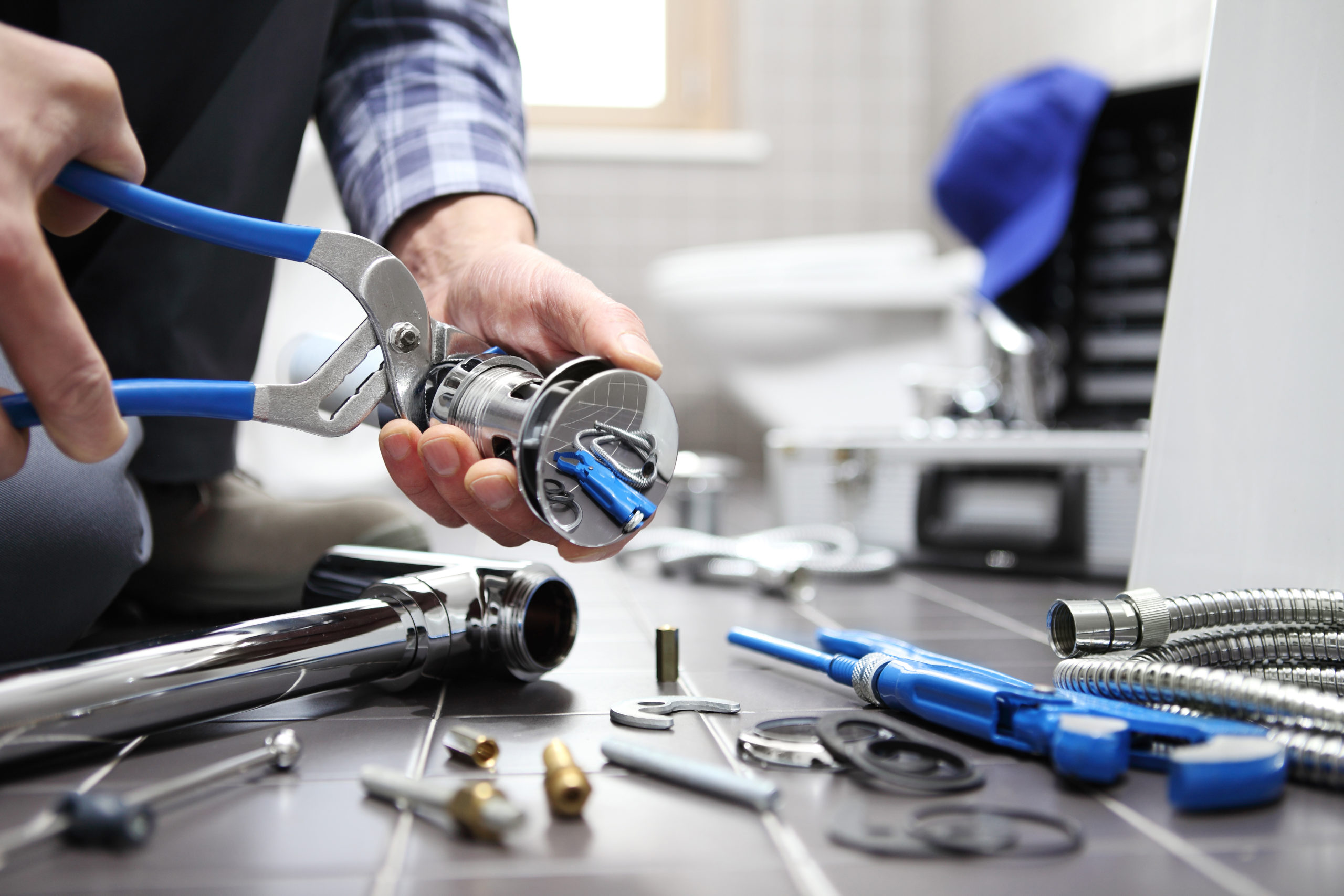 Plumbing Emergencies
We take plumbing emergencies seriously. Whether it's a clogged drain, sewer backup, burst pipe, broken sump pump, gas leak, or water heater problems, our emergency plumbers will respond promptly to your call and work diligently to get the situation under control. Our top priority is getting your home or business back to normal as fast as possible. If you need immediate plumbing help in Grandwood Park, IL, call us!
Residential Plumbing Services
Our professionals specialize in residential plumbing. Whether you want to replace a bathroom or kitchen fixture, or you need a more specialized service like drain cleaning, leak detection, or pipe repair, we'll provide the right care for your home. As a family-owned & operated company, we work hard to earn your business now and in the future. That means getting plumbing repairs & installations completed in a timely manner, maintaining industry standards for quality, and getting our clients the best prices on plumbing products.
Commercial Plumbers
As licensed commercial plumbers, we have worked with restaurants, stores, schools, office buildings, apartment complexes, and other commercial clients on plumbing system installs, replacements, and repairs. We can help you drain lines, water lines, gas lines, grills, drinking fountains, water service installation, handicap accessible bathrooms, sinks, toilets, urinals, code violations, and much more. Call us to discuss your needs and an estimate for plumbing work.
New Construction Plumbing Contractors
Water Tight is a trusted plumbing contractor in Lake County, Illinois. We work with builders who subcontract plumbing work for new construction installs. Our licensed plumbers have the experience and resources to install new plumbing systems in kitchens & bathrooms. We can also install water heaters and sump pumps to meet the needs of your new home or building. If you're getting plumbing bids on a new construction project or looking for a qualified plumbing contractor to work with on a regular basis, give us a call to find out if Water Tight is the right match for your needs.
Sewer Services in Grandwood Park, Illinois
Water Tight is a reputable source for sewer services in Grandwood Park, IL. We can help you with sewer inspection & cleaning, sewer line replacement, pipe repair, cleanout installation, and more. Schedule an appointment with our sewer specialists and get a quote for your needs started – contact us!
Sewer Rodding
Your sewer lines will become clogged overtime if they are not properly cared for. Having your sewer lines cleaned every 1.5 – 2 years will help you avoid sewer problems and the mess that can accompany serious clogs. If you have a clog in your pipes or sewer line, we will identify the source and location of the blockage to provide effective rodding services.
Sewer Repairs
Sometimes the problem with your sewer system is more complicated than a grease buildup that can be removed with rodding. If tree roots are causing a blockage or pipe corrosion is causing problems with your landscape, you can trust Water Tight for high-quality repair solutions that offer long-term results. If you suspect there is a problem with your sewer lines, don't wait to get an inspection.
Sewer Cleanout Installation
Our sewer professionals are qualified to perform cleanout installations in Grandwood Park, Illinois. Sewer cleanouts provide easy access to sewer lines for maintenance and repair, cutting your labor costs significantly. If you experience frequent clogs, we may recommend installing new cleanouts to reduce your long-term sewer costs.
Trusted Plumbing & Water Heater Repair
Don't hesitate to contact us for an estimate on water heater installation, maintenance, or repair. As your 24/7 Plumber, we'll get back to you as soon as possible. Call 847-623-6810 for emergency services.