Before & After Water Heater Installation
Old Water Heater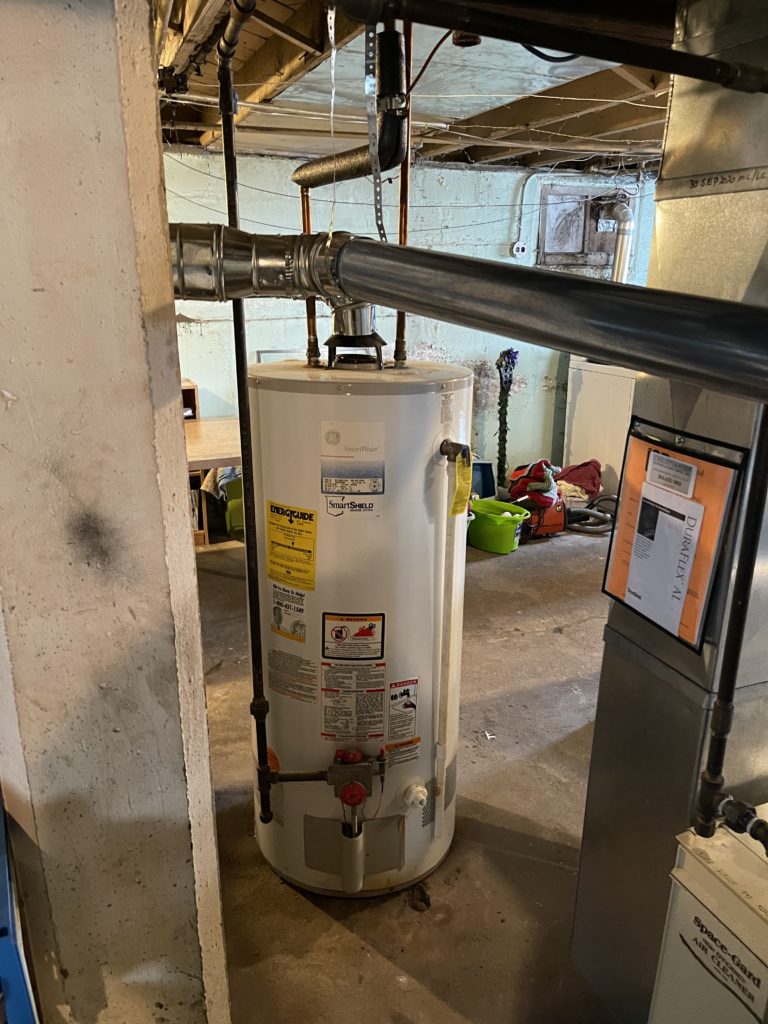 New Water Heater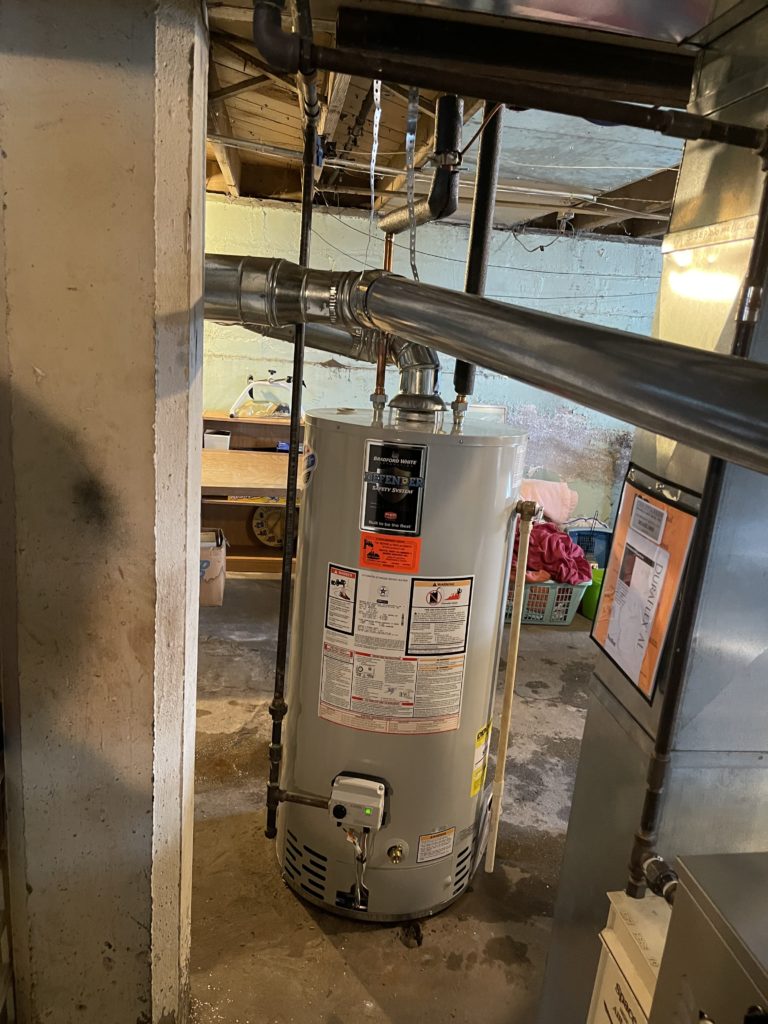 Above, you'll see before and after photos of a water replacement job we completed recently in Kenosha, WI. For this particular installation, the old water heater had simply come to the end of its life. Most water heaters need to be replaced after ten years to maintain efficiency and performance. Other problems that often require water heater replacement include rust in the tank (rusty water), sediment build-up that causes banging noises, and leaking. If you run out of hot water too soon on a regular basis, it may be time to upgrade to a larger hot water tank.
When you choose Water Tight for water heater installation, we'll help you understand your options (brand, type, and size) to ensure the unit you purchase is right for your home and hot water needs. Our plumbers will respect your property when onsite for inspection and replacement. Most importantly, we promise proper installation so that you can utilize your new water heater as soon as possible and for as long as possible. You can count on Water Tight when it's time to maintain or repair your new water heater too.
Contact us if you need help with water heater installation or replacement in Kenosha.
Trusted Plumbing & Water Heater Repair
Don't hesitate to contact us for an estimate on water heater installation, maintenance, or repair. As your 24/7 Plumber, we'll get back to you as soon as possible. Call 847-623-6810 for emergency services.