Before Bar Sink Replacement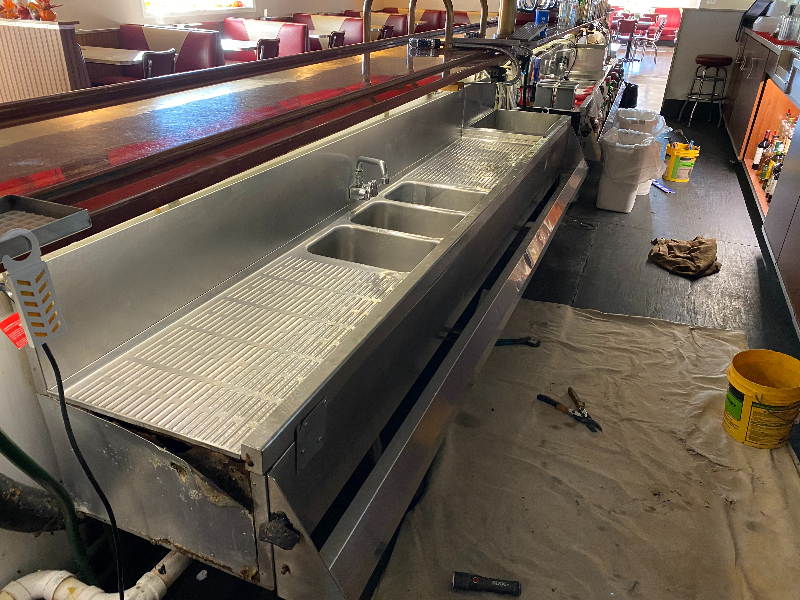 After New Bar Sink Installation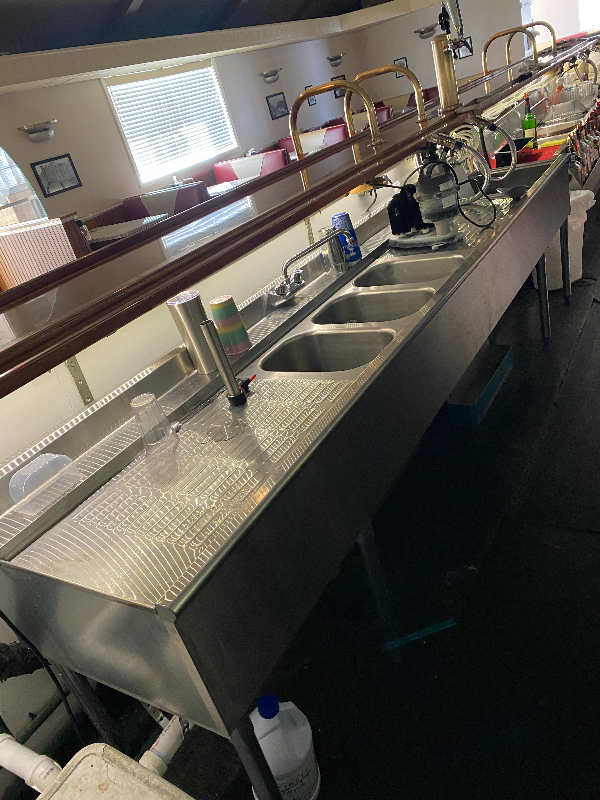 Commercial Plumbers Complete Another Successful Installation
At first glance, the before and after photos for this triple bar sink replacement look quite similar. However, if you examine them more closely, you'll see how much larger the before bar sink is, how much unnecessary space it takes up, and the cleaning burden it creates. You may also notice severe corrosion on the side/end of the sink. When it was time for replacement, the restaurant owner called Water Tight. We responded promptly, evaluating their space, function, and budget needs, and providing quality product suggestions to match. After the owner chose the new triple bar sink they wanted, we worked quickly to acquire the new product and schedule an appointment for installation at the earliest convenience of their restaurant. All in all, this was another successful job completed by our local, licensed plumbers.
When it's time to update the plumbing fixtures in your Waukegan bar, make Water Tight your first call for an estimate. Contact us!
Trusted Plumbing & Water Heater Repair
Don't hesitate to contact us for an estimate on water heater installation, maintenance, or repair. As your 24/7 Plumber, we'll get back to you as soon as possible. Call 847-623-6810 for emergency services.