Before Sink Replacement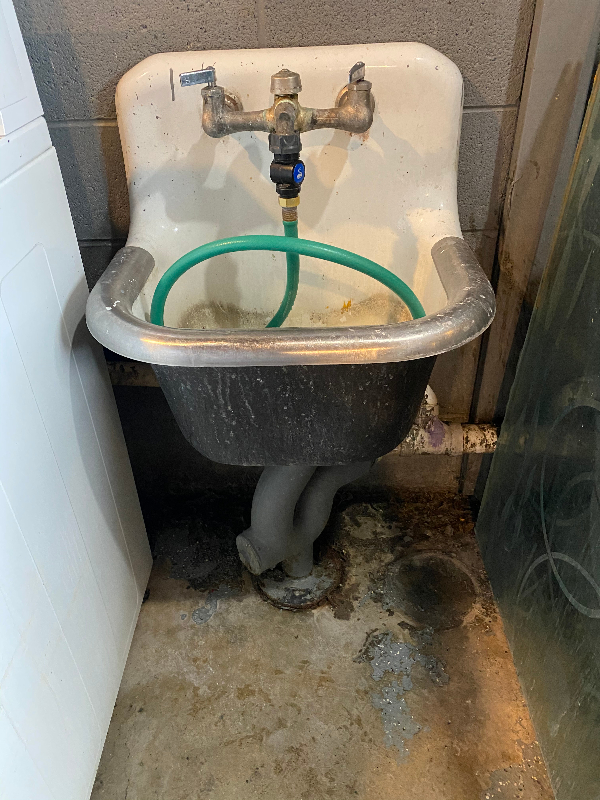 After New Sink Installation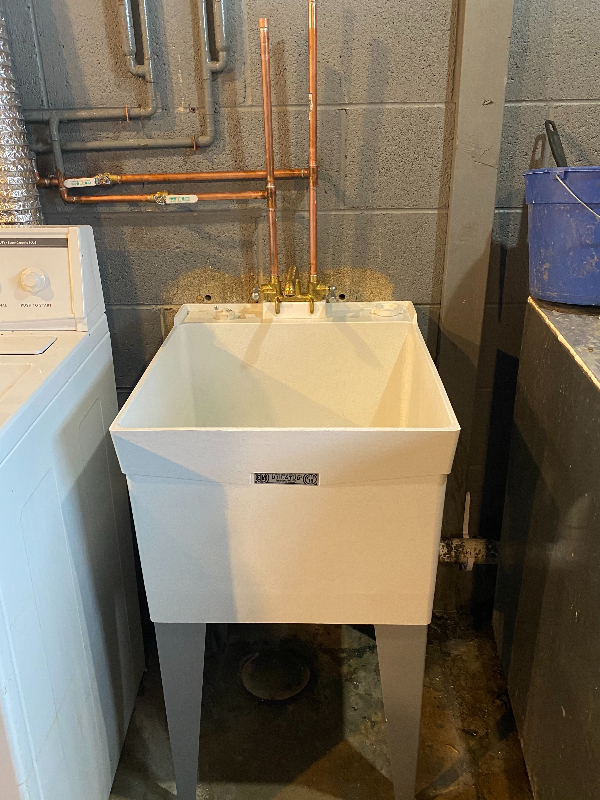 Licensed Plumbers Serving Restaurants in Lake County, Illinois
Food establishments and other commercial spaces that require consistent cleaning use a mop sink to clean their mops and dispose of mop water.
A restaurant in Waukegan recently called us to inquire about replacing their old mop sink. The old sink was small, and they had to connect a hose to the faucet to fill buckets of freshwater and take special care when dumping dirty water buckets back into the sink so that it did not spill everywhere. We made a few product suggestions that fit their specific cleaning needs and budget, and with their go-ahead, we set up an appointment for installation that worked around the restaurant's schedule. In the end, we installed a larger, easier-to-use mop sink and a new faucet and completed the required piping modifications to get the sink up and working.
Many establishments – restaurants, bars, hotels, schools, and more – require mop sinks. If it's time to replace your old mop sink or you're interested in adding a new mop sink to your space, we'd be happy to discuss your options and give you an estimate for service. Contact us!
Trusted Plumbing & Water Heater Repair
Don't hesitate to contact us for an estimate on water heater installation, maintenance, or repair. As your 24/7 Plumber, we'll get back to you as soon as possible. Call 847-623-6810 for emergency services.