Frozen Water Line Thawing & Repair
Pipe Thawing
Pipe Repair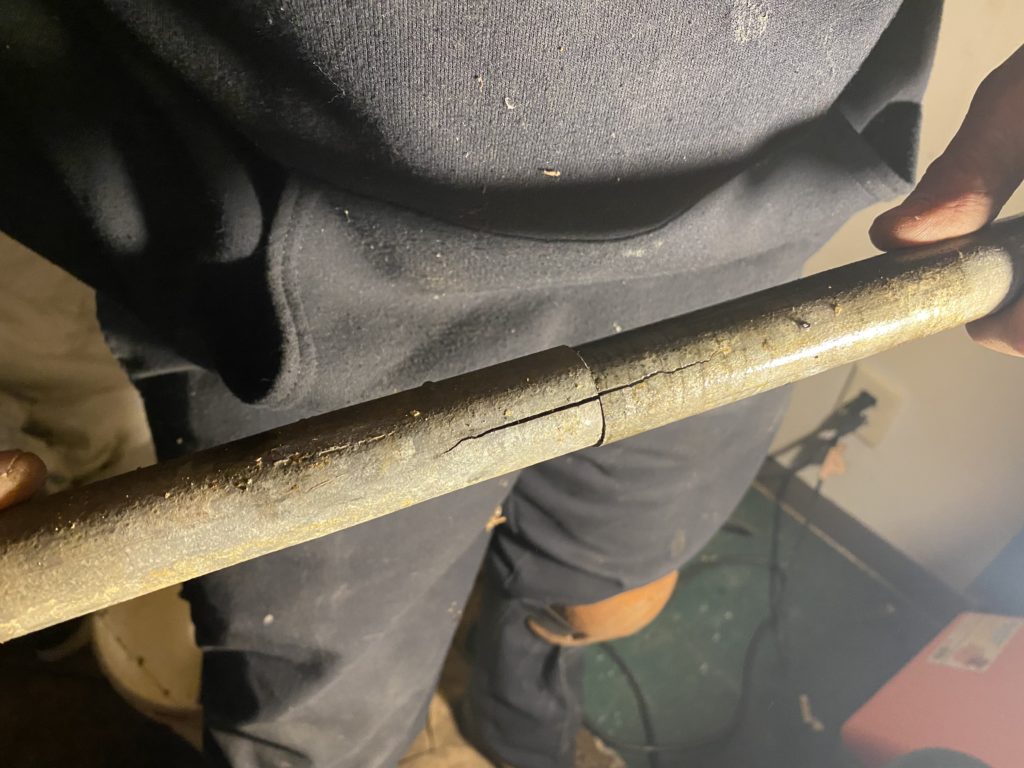 When you live in the Midwest, frozen pipes are a common winter plumbing problem. If you notice a frozen pipe, you should call for plumbing help immediately. The affected pipe needs to be thawed and any damage repaired. Most often, when a pipe bursts, it's in the process of thawing because of the pressure buildup. When you call an experienced professional to handle the situation, you are more likely to avoid water damage.
In the photos above, you'll see a recent frozen water line job we completed in Winthrop Harbor, Illinois. We used a pipe thawing machine (the clamp on the pipe) to thaw the ice inside the frozen pipe quickly. The pipe was cracked, so it also needed to be replaced. We got the pipe thawed and properly replaced quickly, allowing our client's plumbing systems could get back to regular operation.
Call Water Tight Plumbing & Sewer when you have a frozen pipe and need repair in Lake County, Illinois.
Trusted Plumbing & Water Heater Repair
Don't hesitate to contact us for an estimate on water heater installation, maintenance, or repair. As your 24/7 Plumber, we'll get back to you as soon as possible. Call 847-623-6810 for emergency services.