Before Sink Replacement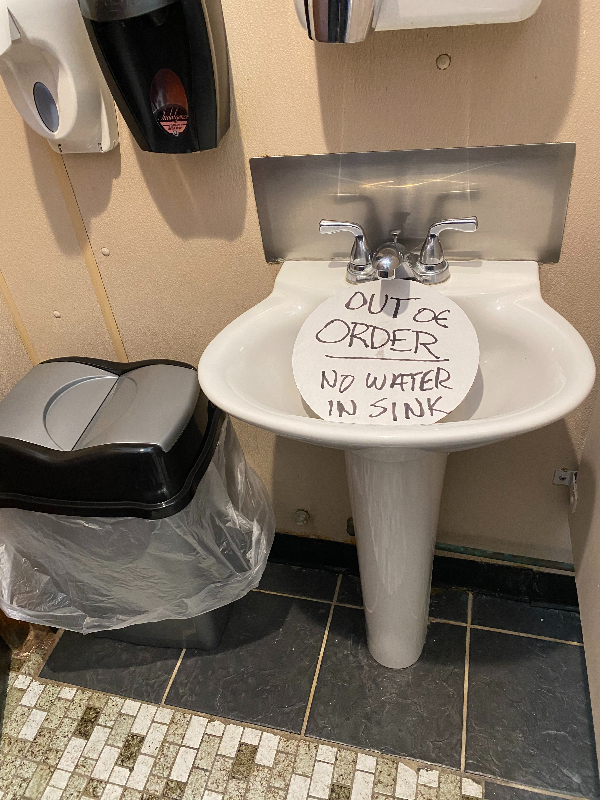 After Sink Replacement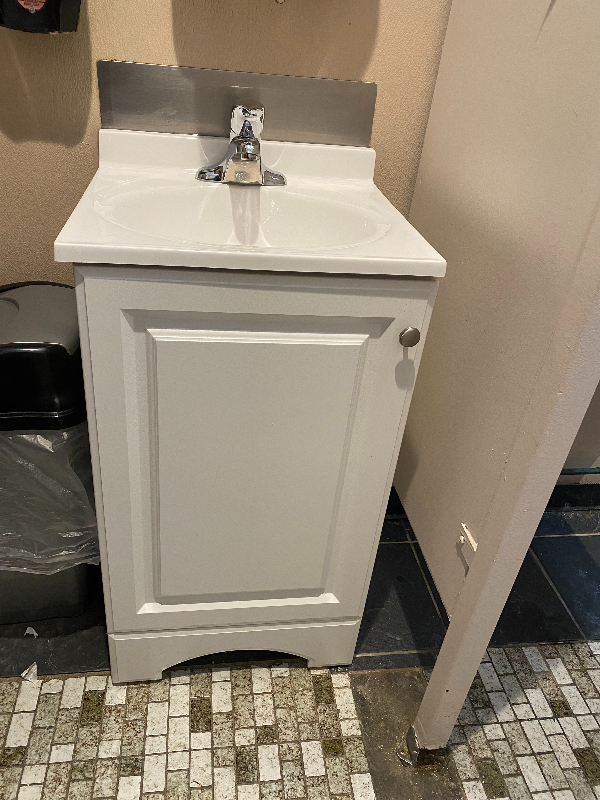 The Reliable Choice for Plumbing Repairs in Lake County, IL
At Water Tight, our Waukegan plumbers help restaurants, grocery stores, office buildings, gyms, schools, gas stations, churches, apartment buildings, and many other commercial clients with their plumbing and sewer service needs. Whether you've got a small bathroom in your office that needs a new sink or a large public restroom with toilet issues, our incredible professionals can help. For the job featured on this project page, a Waukegan business called us to replace a sink in their bathroom. After many years of use, it was no longer in the best working condition. The new sink we installed is taller, modern, aesthetically pleasing, and while it takes up a little extra space, it offers the benefits of a cabinet for under-sink storage.
When you choose Water Tight for plumbing replacements, we'll walk you through new product options that best fit your space and budget. We'd be happy to give you an estimate for plumbing installations. Our plumbers are also available 24/7 for plumbing and sewer emergencies. Contact us!
Trusted Plumbing & Water Heater Repair
Don't hesitate to contact us for an estimate on water heater installation, maintenance, or repair. As your 24/7 Plumber, we'll get back to you as soon as possible. Call 847-623-6810 for emergency services.