Need Sewer Repair in Gurnee? Leak No Further!
Welcome to Water Tight Plumbing & Sewer where sewer repair in Gurnee is what we do. Our company provides high-quality sewer repairs, replacements, installations, and cleanings that you can trust. We are a family-owned business with over 25 years experience and have accrued the resources needed to help you with any sewer issue you may have – whether inside or outside of the home. 
We care about our clients and strive to exceed expectations on each and every job – from our most requested sewer repair services (sewer line piping replacement (collapsed, cracked, or leaking) and sewer blockages (grease buildup, foreign objects, and tree roots) – to repairing a leaky pipe, we are here for you!
Not sure what that foul smell is or where a leak might be coming from? Schedule a sewer inspection & cleaning service to keep your pipes clog-free.
Common questions
What causes sewer issues?
The age of the main water line and material can be the culprit. Older water lines made of lead or galvanized pipes can weaken in areas, causing restricted water flow, sunken ground, and ultimately, difficulty in cleaning lines causing a clog that can lead to sewage backup or cracking of the pipe. Scheduling regular cleanings (every two years is recommended) can reduce larger problems down the pipeline… so to speak.
Where can sewer issues occur?
Inside or outside of the home ~ kitchen, bathroom, laundry room, basement… if you have a leak or other issue, we will find it and fix it!
What is sewer rodding?
Rodding can be used to unblock main sewer lines as well as toilets, sinks, and bath drains. Taking action now can help you prevent a disaster later!
Water Tight Plumbing and Sewer are the experts for all of your plumbing and sewer needs, including: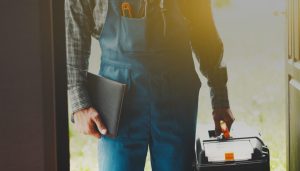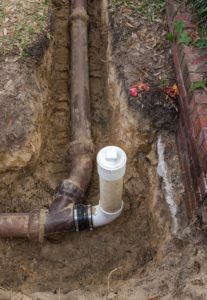 Emergency Plumbers Ready to Help
Whether you have time or need help right now, a licensed professional will respond quickly to your plumbing or sewer emergencies and will work diligently to get it under control and taken care of with a reliable solution in place.
Call us at 847-623-6810 for help any time of the day or night ~ 24/7/365
Follow us on Facebook to keep up with all things Water Tight Plumbing & Sewer!
Trusted Plumbing & Water Heater Repair
Don't hesitate to contact us for an estimate on water heater installation, maintenance, or repair. As your 24/7 Plumber, we'll get back to you as soon as possible. Call 847-623-6810 for emergency services.